Modern design in the refurbished Club Akvárium
The refurbished Club Akvárium opening on 30 March at Erzsébet tér offers visitors a music bar, new concert halls and a bistro style restaurant.
On the opening day symphonic concerts will be performed by Ghymes band in the morning, and by Magashegyi Underground in the evening.
Stars signed by world-famous performers
In the subterranean concert room called "Grand hall", which can accommodate 1500 people, not only the sound and lighting technology have been modernized but it has also been furnished with 600 seats. One level higher, the "Small hall", which has the same technical specificities, has been transformed during the refurbishment to accommodate 700 standing or 300 seated guests.
The distinctive feature of VOLT Music bar is that the walls decorated by the original, signed stars of world famous artists who have already played at the VOLT festival, including bands such as Skrillex, Prodigy and Faith No More.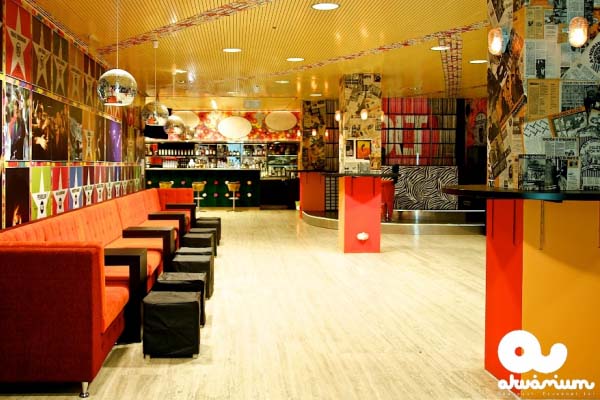 The VOLT Music Bar is going to operate as a "club within the club", with a capacity of 200 guests, with booths and armchairs, offering night events from Wednesday to Saturday, with Hungarian and international DJs creating the perfect atmosphere. On Thursdays, DJs of Radio Petőfi will be spinning the records and their music will be broadcast live on the same channel.
In the foyer of the club, under the artificial lake, Aqua Bistro will be offering breakfast to the visitors early in the morning, while daily menu and bistro-style dishes will be available later in the day. Club Akvárium will also be functioning as the regular venue for contemporary fine arts, theatre and other performances. The opening will be celebrated by an exhibition called "Budapest 2014", which presents the works of 14 Hungarian contemporary artists.
Az eredeti cikk MAGYARUL: itt
 INTERLANGUAGE Nyelviskola csapata
Kapcsolódó cikkek
« Soda the latest Hungaricum "Ice cream of the Lake Balaton" elected for the first time »